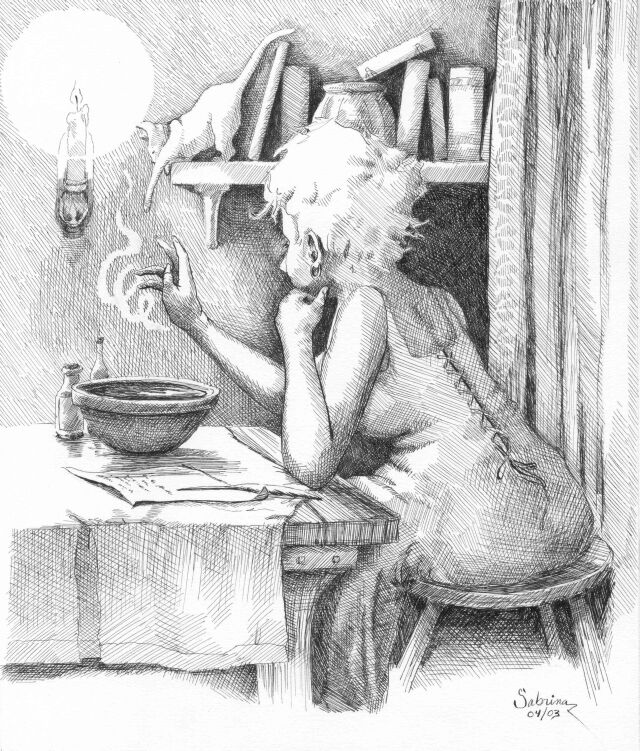 In this issue I'ld like to spotlight the artwork of a very talented woman named Sabrina.
An Irish "Ink" Witch

Sabrina is a Solitary, Irish Witch living and
crafting in Pennsylvania, USA. Her pen and ink
craftsmanship has been perfected over the last 30 years.

Sabrina clings to the "Old style" of dipping into the ink
well as her ancestors did so long ago. She is considered
a "Purist" by the art community and upholding tradition
just mirrors her beliefs and love of the craft.

The emergence of her artwork upon the Pagan Community
completely coincided with her own emergence from the
Broom Closet. Who else to create your magickal artwork
than an "old religion" and "Old style" ink Witch?

Visit her site to see her beautiful work or purchase a print.